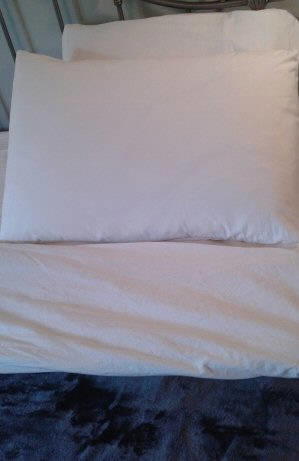 When it comes to buying American I always check the labels and purchase the American Made product rather than an imported product when I can. Through the years I have been on a mission to find sheets that are not only affordable but also don't make me feel like I am sleeping between two sheets of sandpaper.
Admittedly when it comes to sheet sets I have been around the block more times than I care to acknowledge. I have tried sheet sets with high thread counts only to be disappointed in the lack of softness I would expect in a sheet with a thread count of 800 plus.
Purchasing sheets with even higher thread counts were out of my price range and I wanted bedding that doesn't require me to leverage a kidney to afford the comfort I need and quality I want.
When I was given the chance to review the bed sheets from Authenticity 50 I jumped at the opportunity to see if these sheets were as good as the nearly 500 five star reviews they have online say they are.
The first thing I noticed when I received the sheets and opened the package was the lack of a chemical odor. If you have purchased sheets, you know what I am talking about. The smell that is a cross between petroleum and some other noxious chemical you can't quite name. Authenticity 50 bed sheets have no such odor which I loved.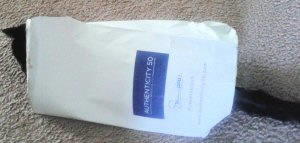 Our Mascat Ninja was on the case too. He takes his job seriously and inspected the packaging. Needless to say, he was impressed.
I was skeptical that a bed sheet with only a 250 thread count could be soft as I have purchased sheets with over 500 thread count that felt scratchy and rough even after washing in vinegar to try and soften them up. I was pleasantly surprised that these not only felt soft to the touch but they also felt like a heavier quality sheet.
If you have ever spent the night at a high end hotel, you will understand what it feels like to have these sheets on your bed. Now going to sleep is like going on vacation with no check out time or at least not until the alarm or our Mascat wakes me up.
I also love the envelope pillow cases they are absolutely genius. It keeps the annoying tags on the pillow from sticking out and just keeps everything in nice and neatly.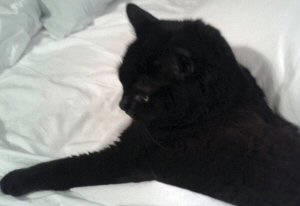 100 Nights in and I still love these sheets
While I wanted to write my review after a week of using the bed sheets I decided to take Authenticity 50 up on their 100 Night Sleep Trial to really test these sheets out and see if they would hold up to weekly washings and nightly use. After 100 nights these sheets have only gotten better and more comfortable (if that is even possible). The quality you would expect is there and there is no pilling on the bed sheets after frequent washing.
I am giving Authenticity 50 Sheets a five out of five stars.
What I love about these sheets:
100% Made in the USA – everything about these sheets from the cotton grown to the stitching!
No chemical smell.
Affordably Priced.
Envelope pillowcases are awesome.
100 Night Sleep Trial.
Free Shipping.
Can be added to gift Registry from their web site.
Updating the sheets are now available in Signature White, Carolina Gray and Pacific Blue.
Thank you Authenticity 50 for creating a bed sheet that supports American Manufacturing and the American Worker at a truly affordable price.
Take the Authenticity 50 – 100 Night Sleep Trial
I challenge you to take the Authenticity 50 100 Night Sleep Trial for yourself to see if you love these sheets as much as I did.
Disclaimer: I was given this product in exchange for my honest review and opinion, the fact that I was given this product does not alter my opinion in anyway. This review is my own personal opinion on Authenticity 50 Bed Sheets, given in good faith and has not be sponsored or endorsed.