The first Christmas card was created in 1843 in Victorian England, by Henry Cole and J.C. Horsley. Cole wanted a quick way to respond to the numerous letters he received from those in his social circle and he enlisted his friend Horsley to design the card.
Though it took a few decades for the tradition of sending Christmas cards to catch on, today according to the Greeting Card Association, consumers in the United States buy "approximately 6.5 billion greeting cards each year." With 1.3 billion Christmas cards bought every Christmas.
Bad Santa Cat Set of 24 Christmas Cards
Includes 24 cards with 3 different designs. Messages inside are; Tabby cat – "Sorry, Santa scared me!" Black cat – "The dog did it!" Tiger cat – "The eggnog got the best of me. Made in the USA.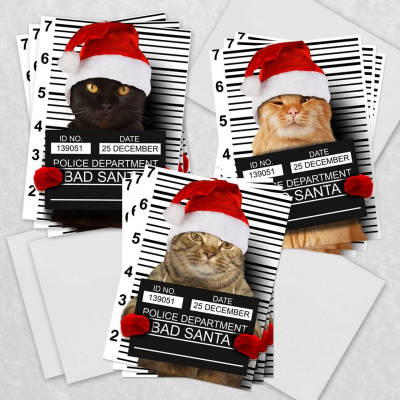 Thank Goodness Your Home the Christmas Tree Fainted Set of 12 Christmas Cards
The inside of the card reads: Have a Merry Christmas for Goodness Sake. Comes with 12 cards and envelopes. Made in the USA (some styles made in Canada).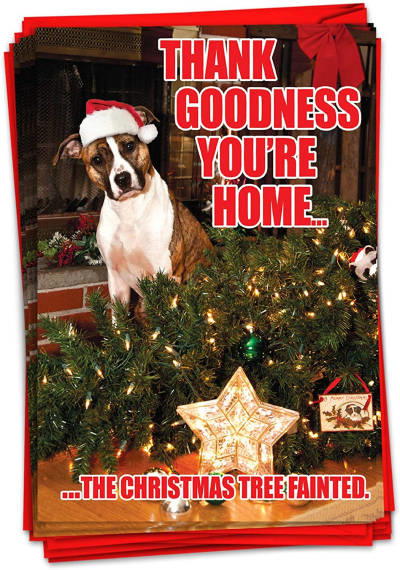 Funny Dog Themed Christmas Card Assortment
Includes 8 different designs, 2 of each design, 16 cards. Cute and funny dog themed Christmas Cards made in the USA.
Boxed Set of 36 Funny Christmas Cards
Includes 18 unique designs that feature Santa, his reindeer and elves. Made and printed in the USA.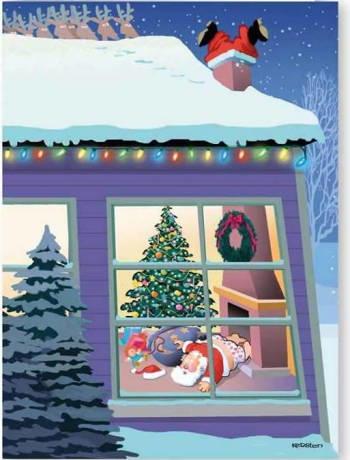 Fat Cat & Christmas Cookies Christmas Card
Love this adorable chonky cat who seems to have eaten his weight in cookies. Inside the message reads: "Gonna Need a Bigger Chimney. Merry Christmas." Card is made in the USA. Chose from a 10 or 20 count package of cards.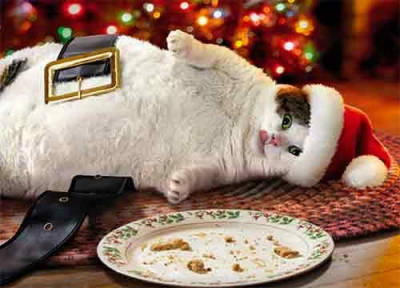 This buying guide contains affiliate links to products. We may receive a commission for purchases made through these links.