by De-de Mulligan
Intel Corporation (NASDAQ: INTC) and the State of Ohio have reached a deal. For the state's investment of $2 billion, it is expecting to see an investment of $20 billion in two computer chip factories on 1,000 acres in Licking County, Ohio. Construction will begin this year, with production coming online in 2025.
This is the state's largest-ever incentive/tax break for the most important economic development deal in Ohio's history. According to Intel's CEO Patrick Gelsinger, their total Ohio investment could top $100 billion over the next ten years, making Ohio the world's largest chip manufacturer.
The new site will be designed and constructed with green building principles. Each factory will be powered with 100% renewable energy, achieve net positive water use, and zero waste in landfills to support Intel's 2030 sustainability goals.
Ohio beat out 40 other states that were also competing for this business.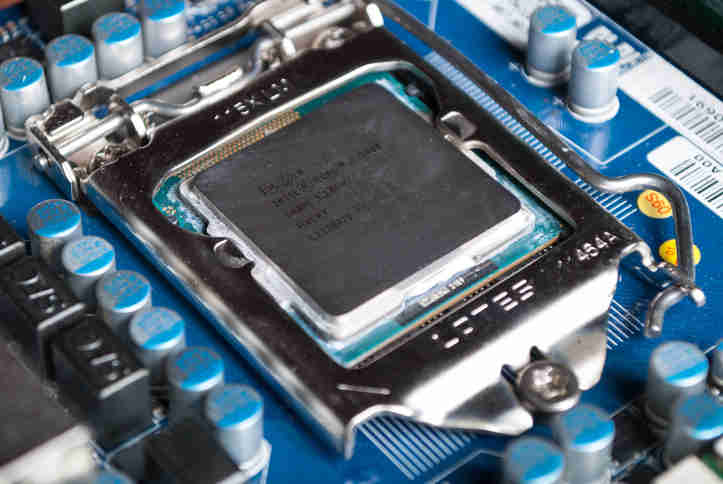 Why the U.S., Why Now?
According to the Semiconductor Industry Association, the U.S.'s share of chip manufacturing has declined from 37% in 1990 to 12% in 2022. With Taiwan, China, and South Korea controlling the lion's share of the market, supply chain issues, and overall chip shortages, Intel decided to take the proverbial bull by the horns to create their line of processors and even build chips designed by other firms – and build them in the USA.
Not only will the plants create Ohio jobs, but it will make Ohio more attractive to auto, aviation, and defense companies that rely on chips. The construction phase is expected to create 7,000 jobs, and when the plants go online, there will be 3,000 Intel employees onsite. In addition, it is estimated that over 10,000 Ohio jobs will be created in the supplier and partner market.
More about Intel
These new Ohio plants will support Intel's IDM 2.0 Strategy. What's that? Watch this 60-second tech video:

https://www.intel.com/content/www/us/en/newsroom/news/idm2-strategy-defined-60-seconds.html#gs.vkl367


Intel has also pledged an additional $100 million to Ohio universities, community colleges, and the National Science Foundation to build a talent pipeline.
"Intel is leading the effort to restore U.S. semiconductor manufacturing. Intel's actions will help build a more resilient supply chain and ensure reliable access to advanced semiconductors for years to come. We are bringing leading capability and capacity back to the United States," stated Pat Gelsinger, CEO of Intel.
The current Licking County site can support up to eight plants if needed.
"The impact of this mega-site investment will be profound. Building this site is akin to building a small city, which brings forth a vibrant community of supporting services and suppliers," said Keyvan Estarjani, Senior Vice President of Manufacturing, Supply Chain, and Operations for Intel.
Ohio Proud
"This is monumental news for the State of Ohio. Intel's new facilities will be transformative, creating thousands of good-paying jobs manufacturing strategically vital semiconductors," stated Governor Mike DeWine.
In 2021, there were 34% fewer manufacturing jobs in Ohio than in 1991, primarily due to plant closings like the G.M. plant in Lordstown.
The CHIPS for America Act
In January 2021, Congress passed the Creating Helpful Incentives to Produce Semiconductors (CHIPS) for America Act. This legislation, enacted as part of the National Defense Authorization Act (NDAA) for the Fiscal Year 2021, authorized programs to promote semiconductors' research, development, and fabrication within the United States.
According to the Semiconductor Industry Association, the CHIPS Act will provide $52 billion in R&D and production funding for semiconductor companies in the U.S. $2 billion of the funding will be set aside to fund legacy chip production to ensure a steady supply of semiconductors used in automotive manufacturing.
As of today, this act has passed the House of Representatives but is stalled in the Senate. President Biden shared in his State of the Union address (where Pat Gelsinger was a guest) that he would sign it.
About the Author
De-de Mulligan is a regular blogging contributor to Rentacomputer.com, an Ohio Computer Rental Company based in Middletown, Ohio.