You don't have to spend a fortune to get a great looking handbag or purse that is made in the USA. There are many talented designers who are creating beautifully designed and stylish bags and choosing to manufacturer them in the USA rather than overseas. This includes leather bags, canvas totes, clutches, weekenders, briefcases and more. If you are shopping for jewelry why not choose pieces that are handcrafted in the USA. Whether your personal style is fun, funky, simple, elegant or a combination of these styles you're sure to find a piece of jewelry that you will love. Celebrate special milestones by giving a gift of jewelry handcrafted and designed in America.
14th Rose has an excellent selection of handbags and purses that are manufactured in California. Choose from clutches, leather hand bags, leather cross body bags and more. Get more details here.
Tap into your inner cowgirl with beautiful handcrafted jewelry certified made in Montana. Shop for necklaces, bracelets and more made with your choice of copper or sterling silver with leather and turquoise accents. Get more details here.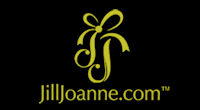 Visit Jill Joanne for one of a kind and limited production run Handbags, Women's Apparel, Jewelry, Necklaces, Earrings, Fashion and Bracelets all Made in the USA. Get more details here.