Depending on where you live in the USA you may spend most or part of your time outdoors cooking up a storm on the BBQ, entertaining, hunting, camping, relaxing, and gardening. Especially in the summer outdoors is our favorite place to be and more Americans are starting their own gardens and growing their food and vegetables. According to the National Gardening Association 35% of Americans grow food at home or in community gardens. You don't have to settle for imported products for your outdoor and garden spaces. Whether you are looking for Made in USA grills, lawn and garden products, patio and deck furniture there are many manufacturers who still make great products in the USA for all your outside activities.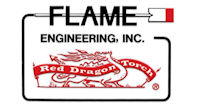 Flame Engineering propane torch kits are made in the USA and an organic weed control alternative to harmful chemical weed killers. Use to kill weeds in gardens, between patio pavers, asphalt driveways and more.
Polly Products is a manufacturer of site furnishings such as picnic tables, park benches and trash receptacles. All our products are made of 100% recycled plastic and made in America.
L.T. Wright Knives takes pride in designing unique, original working knives. From hunting to bushcrafting to cutting your meat and everything in between, LTWK's got you covered.
Shop for quality laundry Tools in the USA. Choose From Wooden Clothes Drying Racks, Outdoor Umbrella Clotheslines, Handwashing Equipment and even clothespins. Our products will last many years and help you save money.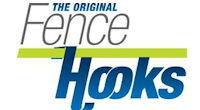 MIDE Products makes quality, long lasting, weather resistant fence hooks and pool hooks Made in USA. Perfect as flower box holders, pool accessories holders and more. Wholesale & Retail.
The Great Scrape is an all natural BBQ cleaning tool and wood grill scraper. An alternative to the old metal wire brush. It custom grooves to uniquely fit your barbecue grill.