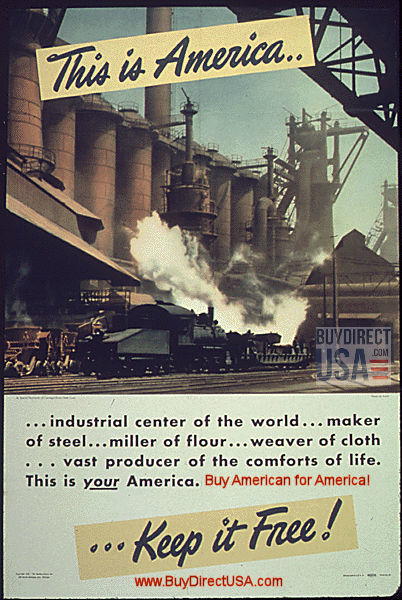 That was the mantra during World War II. The United States manufactured everything it needed and used in the war to win and defeat one of the worlds most evil regimes.
It has taken us decades to erode our manufacturing capabilities. Thanks to advancements in technology, we can manufacture products and parts faster and at even larger quantities, yet we are relying far too much on other nations to produce them for us.
While we are yet again at a world war against a tiny virus, we lack the capacity to produce enough personal protective equipment (PPE) and even medication to take care of our own.
Our reliance on China and other nations to provide these items shows just how vulnerable we are. We went from a fully self-sufficient nation to one that can barely take care of ourselves.
It would be easy to start passing blame on the elected leaders, the greedy corporations and those decision makers who lacked foresight, but those things simply do not matter right now.
Now is the time to create a tidal wave of industry to start producing those products that doing without would make us vulnerable during a world crisis. Let us unite as a nation and do all we can to protect and grow US Manufacturing as a priority for the sake of National Security.
As consumers, we can help by making sure we purchase as much made in USA food, clothing and other products that we possibly can and make it viable for these industries to remain here.
When we shop, let's remember, there are a huge number of small rather unknown US Made brands that do not have the marketing budgets that huge multinational corporations have. You can find many of them on our website and you can support them by placing orders with them so that once this epidemic is over, the people they employ have jobs to come back to and they still have a viable business.