Flexsystems USA Inc, is a manufacturer and importer of custom labels, patches & emblems. We offer Eco-friendly promotional products such as phthalate free pvc key chains & more.

Rentacomputer.com has over 30 years in the technology rental industry. We specialize in providing computer rentals, audio-visual equipment, office equipment, laptops, iPhones & more.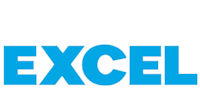 Excel Dryer manufactures the industry's finest quality American-made hand dryers and hair dryers featuring the XLERATOR®, the New Industry Standard! Uses 80% less energy than conventional dryers.

FarmPlast offers bulk pricing on our milk crates. You may also add your logo or business information to them using hot stamping or molded-in logos. It is a great way to personalize their crates and make them your own.
Go4 Made in America specializes in the creation of apps for mobile devices. Get more details and download our app here.
Polly Products carries Eco-friendly products such as benches, picnic tables, message centers, streetscape planters and more for parks, schools, businesses and consumers. All made from recycled materials.