Here is our top ten funny cat themed Christmas Cards that are Made in the USA (some are made in Canada) that are the purr-fect to wish family and friends a Merry Christmas this year.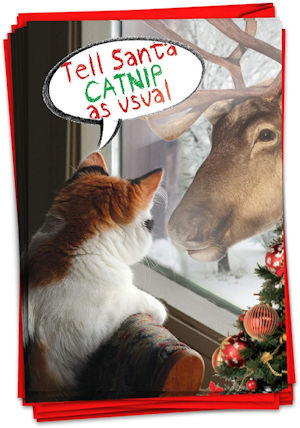 This is Why I Pee On Your Couch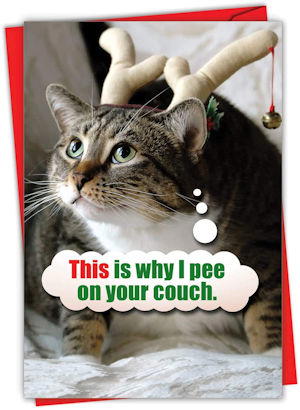 Never Mind How Just Get Me Down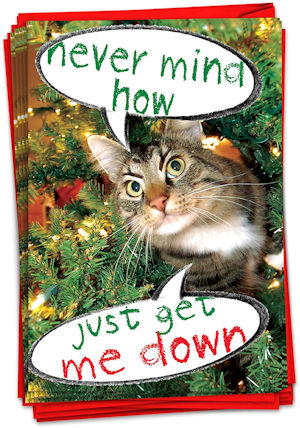 Thank Goodness Your Home The Christmas Tree Fainted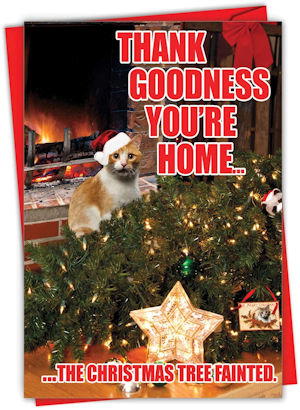 All I Want For Christmas is a Nap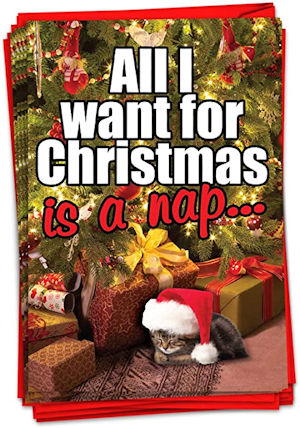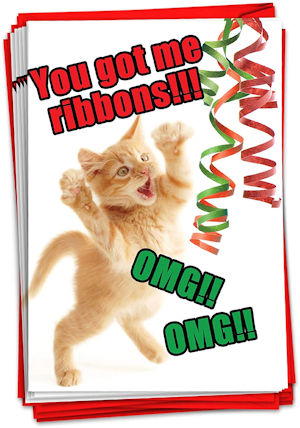 You Can't Go Wrong With a Dead Mouse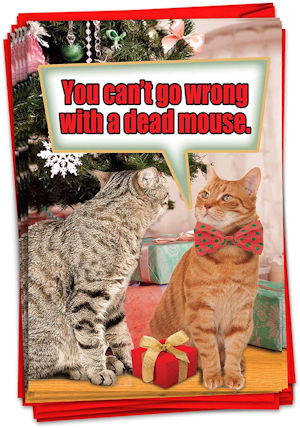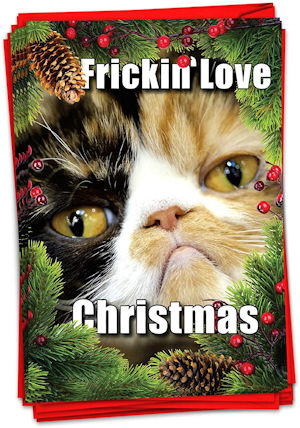 All I Got For Christmas Was Fat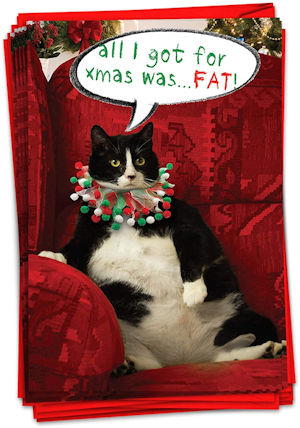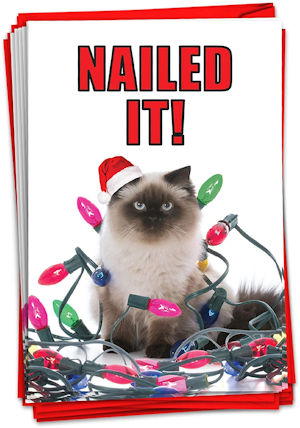 This buying guide contains affiliate links to products. We may receive a commission for purchases made through these links.